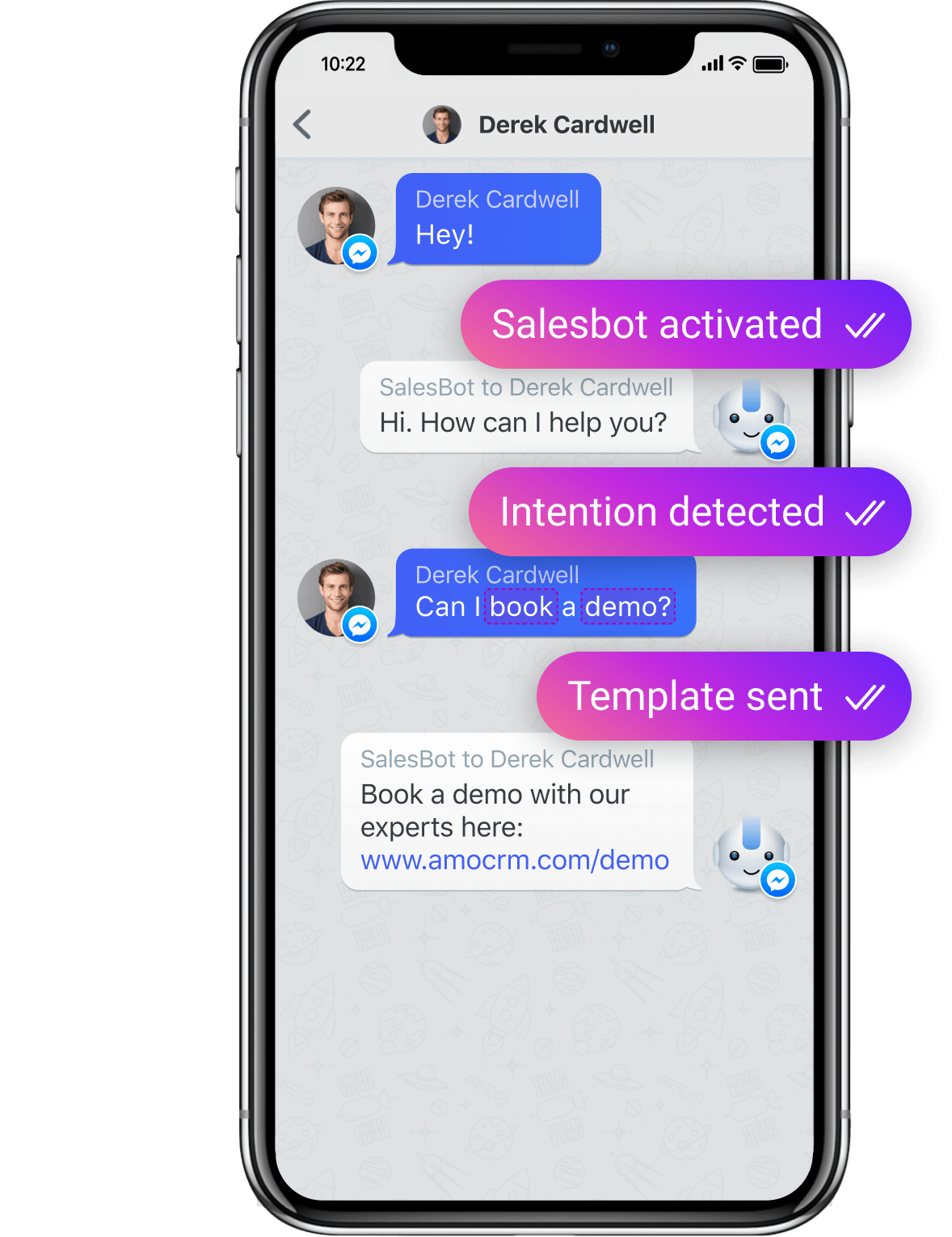 Instant Messaging for Business
CHAT WITH CLIENTS ON ANY MESSENGER
Want to connect with leads and customers, regardless of the messenger app they prefer? We've got you covered. With amoCRM, every conversation is readily available in a single unified inbox.
amoCRM connects with the most popular messenger apps: Facebook Messenger, Instagram, Skype, WeChat, Telegram and more. No matter your target – more sales, better marketing or quality support – you can be present on the channels your customers love.
Automatic Lead Grabbing
SYNC EVERY CONVERSATION
Don't worry about entering contact data or copy-pasting conversation details ever again. Whether that's an incoming chat message, lead capture form, phone call or email – amoCRM automatically pulls leads from all your sources into a single, unified inbox. All contact data and conversations are synced in real time, and you can respond without switching apps.

Visual Chatbot Builder
BUILD YOUR OWN CHATBOT NO CODING REQUIRED
Want to build a chatbot, but don't know how to code? No problemo. Now you can enhance your messenger-based sales and marketing workflows with our visual chatbot builder. Take advantage of its many features – set up auto-actions, send files and images, gather data and much more.